Joe born in Armley, Leeds in 1908, was a prolific Sporting and Landscape Artist and regularly exhibited from the mid thirties until his untimely death in 1960 keeping extensive records, which has enabled us to showcase many of his paintings and sketches and gain an insight into his life.
Primarily self-taught, Joe attended night classes at Leeds College of Art just after the war, passing the Ministry of Education Intermediate Examination in Art and Craft in August 1948 before becoming a tutor at the college in the early 1950s.
The catalyst for posting this site in 2002 was Joe's unpublished book "Riding through the Ridings", written in 1947, about a Coach Journey from Doncaster to Darlington along the Great North Road. An unsuccessful attempt was made in 1984 to have it published. Now when you are "Riding through the Ridings" you can view over fifty beautiful pencil drawings and colour reproductions.
Joe's paintings are far flung. One of his earliest paintings, that of Adel Church, Leeds, known to be in South Africa in the early nineties, has been rediscovered in his home county of Yorkshire and only fifteen miles from Adel. Another eight images (282 - 289) were "flown in" by an American Collector who used to work in Yorkshire.
All Joe's sketches are in collection at Leeds Art Gallery and further works are represented in collections at Art Galleries in Doncaster, Bradford, Huddersfield, Harrogate, Wakefield, Newcastle, Lancaster and The Leeds University Brotherton Collection. Four oil paintings from these collections feature in the online home of Art UK.
Joe's Art Galleries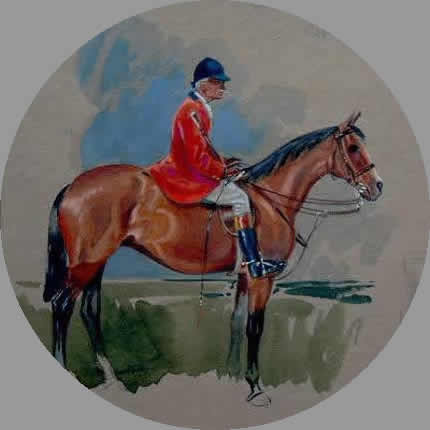 This is my favourite painting of Joe's
Joe's Sketch Books
This is my favourite sketch of Joe's
How's that for economy of line!
More About Joe
ART GALLERIES
DATABASE
RIDING THROUGH
THE RIDINGS
AUTO
BIOGRAPHY

BIOGRAPHY

ARTIST
METHODS
PAGES FROM A
SKETCHBOOK
NEWSPAPER
ARTICLES

OTLEYARTS CLUB

COMMERCIAL
WORK

THE DALESMAN

ILLUSTRATOR

EXHIBITIONS

RESEARCH

CASE STUDIES

ABOUT OUR SITES

AUCTIONED WORK
Acknowledgements
Originally posted with over 200 illustrations, this site now boasts almost 450 illustrations. We are particularly indebted to the many contributors from across the World who have provided both photographic and digital images.
KEEP 'EM COMING!
- THANK YOU
If know of the whereabouts of any of Joe's work, please e-mail us at


josephappleyard@googlemail.com